Professional, highly trained Motorcycle Couriers provide a quick, safe, same day transportation service of Medical / Veterinary samples and supplies across the UK. Operating 24 hours 365 days a year, Spartan Motorcycle Couriers are never closed and guarantee on time same day delivery
of your valuable medical samples and supplies across the UK. Medical Couriers in Manchester, Warrington, Liverpool, Widnes, Greater Manchester, Cheshire, Merseyside, North West England and North Wales.
Why choose Spartan Motorcycle Couriers?
Medical Samples are kept in a specially designed sample box, which is transported in a lockable Backpack which the courier never takes off until the destination is reached.
Motorcycle Couriers are mature experienced riders.
Advanced motorcycle riders.
Able to cut through traffic
Equipped with Satellite Navigation for the fastest route.
Ride high performance motorcycles 1000cc and above.
No top boxes or panniers to restrict cutting through traffic and slowing down motorcycle.
Motorcycle Couriers are vetted Security Operatives.
CRB checked.
SIA security licenced.
Medical Samples must be signed for.
Motorcycle Courier will call you confirming samples have been delivered and the name of the person who signed for them.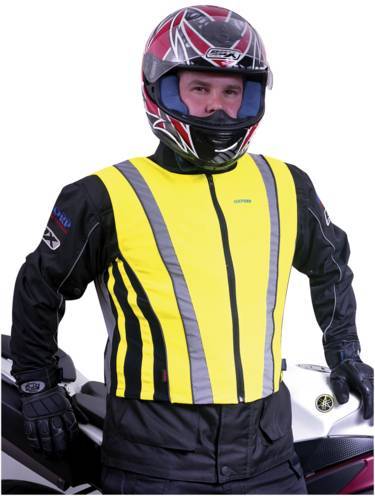 Spartan Motorcycle Couriers are a major supplier of motorcycle courier transport services to medical service companies.
From urgent blood samples to medication and medical instruments, Spartan Motorcycle Couriers have the riders and motorcycles specially equipped to cope with transporting these delicate consignments across the UK. No matter what the medical instrument, we can offer a fast, safe, secure, motorcycle courier service.
Our staff are specially trained to care for these instruments, and have various packing and padding materials.
Spartan Motorcycle Couriers riders are extremely experienced in handling these specialist items. We work closely together with our customers to ensure all deliveries are carried out to the highest quality at all times.
Why choose Spartan Motorcycle Couriers?
If you run a medical supplies business, you need couriers that can handle your products properly.
It's vital that medical equipment and supplies are moved as quickly and securely as possible. Whether it's down the road to the local clinic or up the country to a major teaching hospital, medical businesses need reliable couriers.
Essential Courier Services
We all know how crucial it is that medical supplies and equipment are transported quickly and carefully. Couriers could make the difference between life and death, particularly if they are carrying blood supplies or urgently-needed machinery. Most medical equipment is delicate and the slightest damage could impair the way it works, which is why hospitals, laboratories and medical supply companies choose only the best couriers to handle deliveries like these:
Medical Equipment
Whether it's a small machine that's coming straight from the manufacturer's production line to a hospital ward, or a piece of test equipment that's being moved between laboratories, Spartan Motorcycle Couriers provide couriers who are competent at loading, transporting and unloading medical equipment without anything going wrong. That's why medical companies choose our advanced motorcycle riders on high performance motorcycles. We also offer the knowledge and willingness to unpack at the other end to ensure everything is exactly as it should be.
Medical Supplies
Not all clinics or labs have the right testing or prescription facilities to hand. In some cases, requesting medicine by courier or asking couriers to take blood samples to the nearest laboratory can help to speed up diagnosis and treatment. Couriers need to be able to collect and deliver quickly - and at any time of the day or night if they want to be used by the medical industry on a regular basis. Spartan Motorcycle Couriers offer a 24 hour service as standard so our clients can rest assured we are always on hand to move their urgent consignments.
If you're looking for someone to handle your medical equipment or supply delivery, Spartan Motorcycle Couriers have the specialist knowledge and experience to help you maintain your reputation with your customers. After all, if your couriers let you down, you could lose the client's business and your reputation may suffer. We take great pride in working closely with you to ensure that all your medical delivery requirements are met and to ensure our service levels are of the highest standard.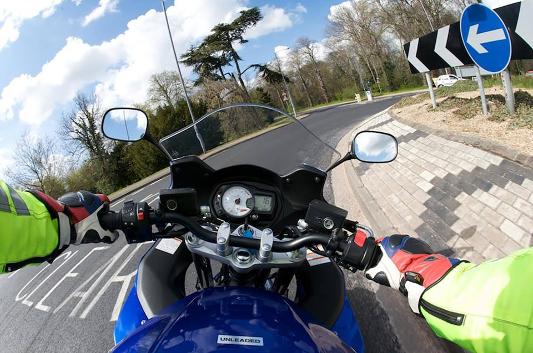 Sample boxes are roto moulded polyethylene for extreme strength.

High density polyureathane insulation.

Rigid carrying handle on top.

Rigid carrying handle on side

Inbuilt hinge.

Strong secure latches.

Good freezer gasket seal.
Internal Dimensions :H:14mm x L:38mm x W:27mm.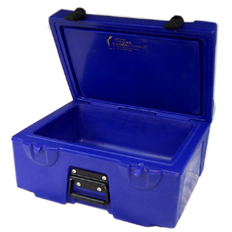 Spartan Motorcycle Couriers understand the needs of the medical community when it comes to deliveries and the use of couriers. We have made a name for ourselves with local hospitals, laboratories and medical professionals by providing punctual, efficient and 100% confidential deliveries throughout North West England and UK for several years now.
Call Spartan Motorcycle Couriers today if you are looking for a courier or messenger service that can handle various types of medical materials while maintaining a high level of quality. We can transport any of the following items, including confidential reports, medical records, laboratory specimens, medical transcripts, x-rays and lab supplies. We have the capability to transport everything from paper records to blood.
Our services are available throughout North West England and UK. We cover a large area and still remain committed to meeting each and every deadline. We serve Warrington, Manchester, Liverpool, Birmingham as well as every city along the way.
Expert Medical Courier Services Including:
We serve all of North West England
Emergency, door to door service 24/7, all day and all night, every day of the year
SIA security licensed riders and fully insured
Our motorcycles are fast and equipped with satellite navigation
Motorcycle couriers are advanced motorcycle riders
Elements of a Successful Medical Courier
When it comes to working with the medical and healthcare industry, there are several elements a company needs to be successful. Without them, organisation is practically impossible and punctuality is hit and miss. Spartan Motorcycle Couriers understands these concepts and takes great pride in embracing those elements and making them the lifeblood of their company. They include:
Urgent and punctual delivery
100 % strictly confidential, absolute privacy
Meticulous record keeping, no chain of custody, the consignment stays with the same courier
Courteous customer service
Guaranteed, on time delivery times
Each of these elements is important in its own way. The staff at Spartan Motorcycle Couriers make every attempt to ensure that each aspect of the service we provide meets or exceeds what our clients expect from us. In the medical profession, second best is not good enough. In certain instances, our riders know they may be responsible for saving the life of another person. Each and every shipment we carry is treated as if it is the most important package in the world. In a way it is, especially to the person who will be receiving its benefits.
24/7 Availability
In the medical field, urgency does not take a number. Spartan Motorcycle Couriers know that emergencies don't punch a time clock or wait until you are prepared. Patients can need to see a physician at the most inopportune times. At Spartan Motorcycle Couriers, we understand that test results need to be taken and returned in an attempt to help the patient get better. When you call us for a pick up and delivery, we will get on the job immediately to make sure no time is lost when it comes to your patients' continued good health.
All rights reserved. Spartan Motorcycle Couriers. 2013.