United Kingdom Motorcycle Couriers provide fast, safe, secure, same day delivery of time sensitive consignments across the UK. Motorcycle Couriers deliver parcels, packages, documents, medical samples, cremation ashes, the same day to anywhere in the UK. Whether you require same day or next day service, we simply supply the professional service which meets your requirements. We have assembled a team of the most professional and dedicated Motorcycle Couriers in the Warrington, Manchester, Liverpool North West England, North Wales, Leeds, Birmingham, Bristol, Cardiff, London, and across the UK. Due to their dedication and attention to detail, Spartan Motorcycle Couriers has established itself as one of the most reliable motorcycle courier companies.
Motorbike Couriers are advanced motorbike riders and SIA security licenced, so your valuable items are in safe hands.
Motorcycle couriers deliver across the UK including: Bath, Birmingham, Bradford, Brighton and Hove, Bristol, Cambridge, Canterbury, Carlisle, Chester, Chichester, Coventry, Derby, Durham, Ely, Exeter, Motorcycle Couriers Gloucester, Hereford, Kingston upon Hull, Lancaster, Leeds, Leicester, Lichfield, Lincoln, Liverpool, City of London, Manchester, Newcastle upon Tyne, Norwich, Nottingham, Oxford, Peterborough, Plymouth, Portsmouth, Preston, Ripon, Salford, Salisbury, Sheffield, Southampton, St Albans, Stoke-on-Trent, Sunderland, Truro, Wakefield, Wells, Westminster, Winchester, Wolverhampton, Worcester, York, Bangor, Motorbike Courier Cardiff, Newport, St David's, Swansea, Aberdeen, Dundee, Edinburgh, Glasgow, Inverness, Stirling.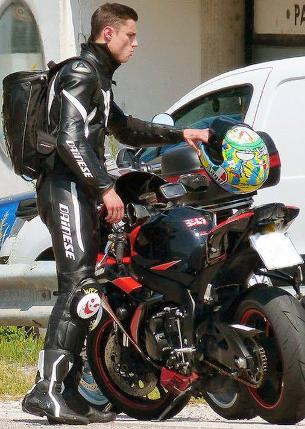 Our dedicated UK Motorcycle Couriers provide same day delivery of:

Documents
Legal Papers
Small Parcels / Packages
Laptops
Samples
Data Storage Discs
Passports
Letters
Small Electrical / Engineering Parts
Wills & Probate
Keys
Visas
Drawings / Plans
Medical Samples
Jewellery
Money
Bankers Cards
Personal Effects

Cremation Ashes
Dedicated UK Motorcycle Courier delivery destinations include:
Warrington

St Helens

Widnes

Runcorn

Leigh

Wigan

Rochdale

Liverpool

Manchester

Preston

Bolton

Southport

Leeds

Sheffield

Birmingham

Cardiff

Swansea

Glasgow

Coventry


London
Copyright Spartan Motorcycle Couriers 2013